There's no shortage of company secretary firms in Singapore. A quick google search for the term "singapore company secretary firms" and you'd be shown almost 10 million results!

If you have already registered your company, chances are you will need to appoint a company secretary at some point. A company secretary is a statutory requirement for all Singapore registered companies under the Companies Act. Your secretary acts as the Government's mean to communicate with your business, and ensure that it meets its mandatory annual compliance.
You would probably research many different service providers to find one that both fits your company's unique and important needs, as well as your budget. While Leftright Corporate's company secretary service allows you to have a peace of mind with your company's regulatory compliance — we understand you'd still want to consider other options prior to selecting a provider to work with.
It is not uncommon for companies to ask us "If we don't engage Leftright Corporate, who would you recommend?". With that said, we've compiled a list of five reputable secretary service providers for your perusal. This is not exhaustive, sorted in alphabetical order, and not in order of preference or priority.
At Leftright Corporate, we are here to have an honest and transparent approach when it comes to engaging with our current or potential clients. Let's get into the details on the top 5!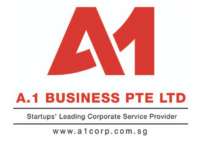 Registered back in 2007, and one of senior company secretary firms in Singapore, A.1 Business Pte Ltd is a traditional company that offers not only secretarial but other business solutions as well. They are reasonably priced, with numerous international clients as well.
They have been featured in media channels such as Yahoo, Reuters and E27 among others.
Throughout their 12 years in operations, they have amassed numerous awards and recognitions.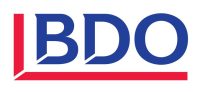 BDO LLP offers a full range of services which not only includes company secretarial but also audit, corporate finance, business restructuring, tax advisory, management consulting and risk advisory.
Their clients are from most fields of business in Singapore and include subsidiaries of multi-national corporations, public and private companies operating in industries as diverse as hoteliers, property developers, electronics manufacturing, marine, transportation, solicitors and publishers. Some of our clients are well known, while many are medium sized emerging businesses.
BDO aims to understand the special needs of companies in different categories which allows them to provide practical solutions systematically, leaving management to focus solely on enhancing the values of their business.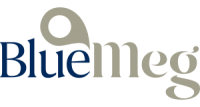 In recent times, there has been an increase in online company secretary providers. Most online company secretary services does not need your physical presence to transact with you. All signing, and issuing of documentations are done through your computer.
Bluemeg, with presence in 2 asian jurisdictions — Hong Kong and Singapore with the latter established only in 2017 is an independent international corporate services provider with the intention to bridge the gap between tailored quality services and the new digital era.
Classified as an online company secretary provider, they utilise their technology to enhance clients' experience. Although their pricing is somewhat slightly higher than the median company secretary services in Singapore, you get the convenience of an online service provider.

Another online company secretary provider, Osome is registered in 2017 and uses an interesting chat based app to solve your company compliance matters. Most questions would be answered by their chat bot, with the option to chat to a human if required.
If you have been searching for a company secretary, it is not difficult to have come across them. They have recently been aggressive in their marketing and lead generation efforts across google search, google display, and Facebook advertising.
Osome combine their experience with the efficiency of artificial intelligence to manage your incorporation, secretary & accounting in Singapore online. Customers use an in-house mobile app, developed by Osome, to manage it all, so everything is done online.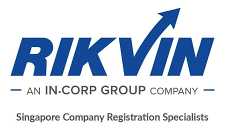 Rikvin is a subsidiary company of InCorp Group, which has presence in multiple countries around the world. Rikvin Pte Ltd, incorporated also back in 2007, has been acquired by InCorp Group back in 2015.
Both companies aims deliver a one-stop service for businesses looking to establish their first office or expand their existing operations into Singapore, which includes other services aside from company secretary.
One of their strengths is their practical approach to finding solutions to complex situations, through the application of their technical know-how and experience.
How, or who do you choose?
Aside from these top 5, there are countless more in Singapore. Hopefully, these 5 considerations would be able to help you filter and select the right company secretary firm for your business.
In general, pricing should not be the only considering factor. Click on the above banner to learn how to choose a company secretary firm for your business.